98.5 The Sports Hub: Bye Bye, Big Show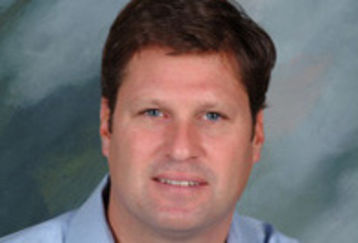 With the advent of a new sports talk radio station in Boston, 98.5 The Sports Hub, long time WEEI listeners including Bleacher Report writer BHL will finally have another listening option for the afternoon commute.
Long tired of Glen Ordway's The Big Show, a yahoo and fat slob-centric shouting fest, Bleacher Report writer BHL is highly excited that 95.8 will feature Comcast SportsNet's Michael Felger in the weekday 2—6 p.m. time slot.
Felger, a favorite of some for his objective view of the Boston sports scene, and his lack of fear when making assertive and unique viewpoints, will be a refreshing treat for sports crazed Bostonians each afternoon.
On the whole, The Sports Hub appears to be the first strong competition for WEEI in recent memory.  The station has put together a respectable cast of sports radio personalities.  The morning show, with former WBCN jocks Toucher & Rich, would appear to be the only shortcoming on the new station.
Note:  For a similar analysis written by BHL of WEEI's daily programs, please see BHL's February 2009 article, "How to Improve the #1 Rated Sports Station in the Country".
BHL's analysis on a show-by-show basis:
6—10 a.m.: Toucher & Rich will most likely fail in their attempt at competing with Dennis & Callahan.  This would not be a surprise.
10 a.m.—2 p.m.:  Rumors have it that the mid-day show on 98.5 will include Gary Tanguay, long associated with Comcast SportsNet's coverage of the Boston Celtics.  Alongside Tanguay will be Scott Zolak, former backup quarterback of the New England Patriots.
In BHL's opinion, Dale & Holley is seemingly the best show on WEEI.  With that established, Tanguay and Zolak will have a difficult time competing for listeners.  Given that each Tanguay and Zolak are established and well-versed personalities, this should be an interesting and competitive battle.
2—6 p.m.: Upon Michael Felger's decision to join 98.5, WEEI removed all traces of Felger from their website and from their radio programs.
While the fallout at WEEI from Michael Felger's departure was a tad bizarre if not immature, it also points to how strong the competition between these two stations will be.
The Big Show's usual "the Yankees are in shambles, they're done" party in June, followed by the "we never said the Yankees were done, we never said that" denial festival in August, will now go unheard by at least a few.
Pete Sheppard's apologist viewpoint of the New England Patriots is mildly entertaining, and this appears to be all The Big Show has going for it.  If Sheppard could be shifted to 98.5 to sit with Felger, this would be the ultimate show.
Felger's debut in the 2 p.m. to 6 p.m. slot will mean that Bleacher Report writer BHL will have listened to the Big Blow for the final time.
6 p.m.—11 p.m.: The nighttime shows on 98.5 have not been announced, but just about anything can succeed in gaining listeners over WEEI's Planet Mikey (weeknights 6 p.m. to 11 p.m.).
Along with the daytime talk shows, 98.5 will include game coverage of the Patriots and the Boston Bruins.  This matches WEEI's Red Sox and Celtics game coverage.
All in all, 98.5 appears to be a well-rounded sports station, save for the morning slot.  Let's just hope the same regurgitated callers don't pollute the new station.  Frank from Gloucester, Steve from Fall River, Angelo in Everett, you name it.   One can only hope they have not heard the news that a new location to receive their diarrhea phone calls is now in existence.
Note:  It has been strangely difficult to find press releases related to 98.5's debut, as well as the personalities on each show, so any inaccuracies noted above may be attributed to this very issue.   SPORTS RADIO BOSTON AGREES!!!